Immanuel Lutheran School is pleased to announce the hiring of Miss Danielle Davis to join our Upper School faculty team. Miss Davis will serve as 8th grade homeroom teacher, as well as Math and Science teacher for 6th-8th grades. Her love for our mission and community, subject expertise, and faithfulness to our confession will be a great asset to our students, families, and staff.
Miss Davis already knows many of our students and families through her work with the church and school, including teaching last year's Upper School DNA Elective and working as a tutor. She is looking forward to meeting and better getting to know all of you this summer and in the coming school year.
Please join us in extending a warm ILS welcome to Miss Davis, and enjoy getting to know a bit more about this newest addition to our ILS team in the questions and answers she shared for our Blog!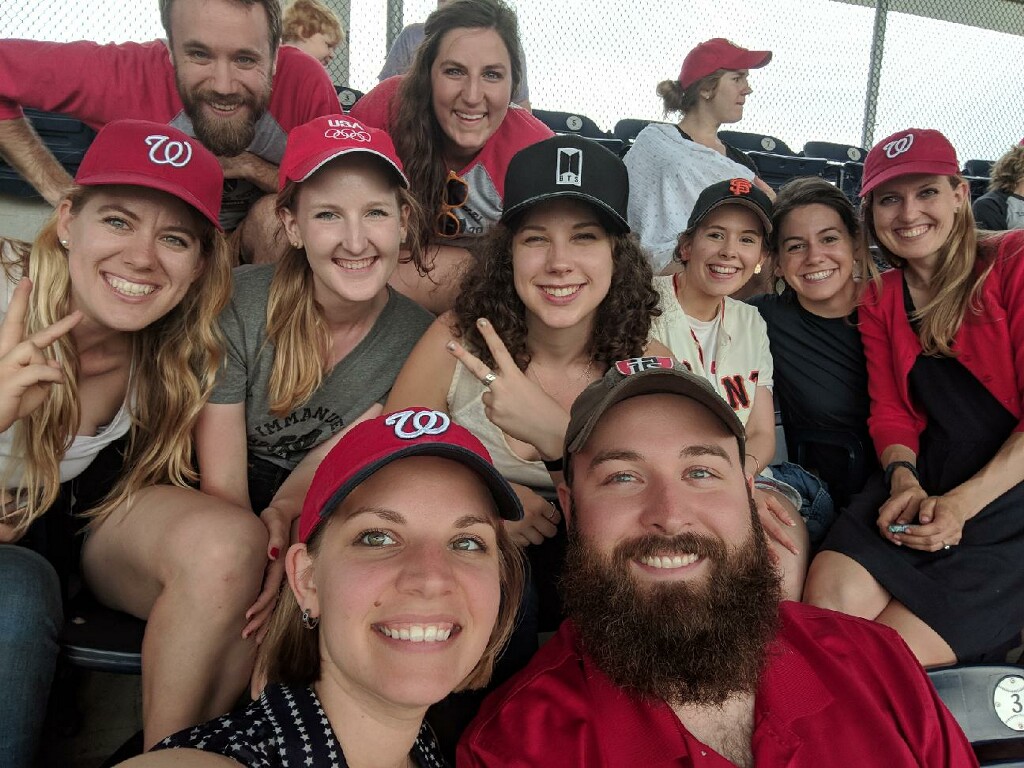 Tell us a bit about yourself.
I grew up in Cleveland, Ohio. As a result I am both deeply wary of professional sports teams and incredibly passionate about the Ohio State Buckeyes (my brother's alma mater). To my brother's horror, I attended Hillsdale College in "the state up north" where I earned my Bachelors of Science in Biology. I pursued a Master's in Health Science at Grand Valley State University in Grand Rapids. My research focused on the effects of dietary fats on heart cells. Following my masters, I moved to Alexandria and have enjoyed being a part of the community at Immanuel.
 
What will you be teaching at ILS?
I will be teaching math and science in the Upper School!
What attracted you to classical, Christian education?
I love that classical, Christian education teaches the student as a whole. It recognizes that it is important to provide students with a wide knowledge base and critical thinking that enables them to pursue any career they choose. It is equally important that students are trained to be virtuous citizens who serve their neighbor through their given talents.
Through a Christian education, we have to opportunity to acknowledge our sinful nature and our redemption through Christ's death and resurrection. It's important that we remember this in the classroom where students are growing and exploring their own relationship to the world. It takes training to learn to curb our flesh and turn away from sinful desires. For the moments when we fail, it's important to teach repentance and forgiveness.
 
What do you enjoy most about our ILS community?
I love how much the community is valued and taken seriously. I moved to Alexandria after grad school specifically for the ILCS community. I was searching for a Christ-centered community that loves and supports each other. I feel incredibly blessed to be a part of it.
What was your favorite subject to study in school?
My favorite subject to study has always been biology. I love the way it makes sense of the world around us and reveals the beautiful patterns of creation.
Is there a teacher you remember having been particularly influential in your life?
I will always remember my 7th grade history teach, Mr. Schuster. As I student, I loved that he treated us with respect and always challenged us. He taught world history and expected us to remember a lot of information for his tests. Impressively, we always rose to the challenge. He had this amazing ability to tell historical stories and a lot of my historical knowledge still stems from his class.
What book are you currently reading?
I am currently reading The Impossible Natio by Victor Cha about the history and ideology of North Korea. It was recommended by Miss Carissa Davis.
What is your most memorable travel experience?
Over Spring Break this past year, Miss Davis, Miss Malcom, and I traveled to South Korea. For unclear reasons, Miss Davis and I ended up with changed departure tickets that resulted in an extra day of vacation in Beijing. While everyone else went on with their Mondays, Miss Davis and I successfully navigated the subway system, saw the outside of the Forbidden City (the inner gate was closed), and ordered steamed dumplings by only pointing to the menu. It was a delightful bonus adventure that we hadn't planned for.
What do you like to do in your spare time?
I really love to read, study language, and spend time with my Immanuel community.
Please share one thing families wouldn't already know about you.
I own a whale. Or rather I "adopted" killer whale during a fit of post-undergrad crisis. Killer whales are my favorite animal and I wanted to do something good like support the conservation and research of my favorite animal. This has led to numerous jokes in my family. In response to something my brother was saying, my oldest nephew reportedly exclaimed "Oh no! Has Aunt Danielle bought another whale?"