As we kick off a new week, our latest Six Questions Series features Miss Molly Leithart, our fourth grade teacher here at Immanuel. Every week, we hope that this feature gives you a quick opportunity to get to better know the outstanding teachers, faculty, and board members who serve our students, families and community.
Whether you're meeting them for the first time, or have known them for years, we hope you enjoy these features and that you'll say hi as you see each of these teachers around campus!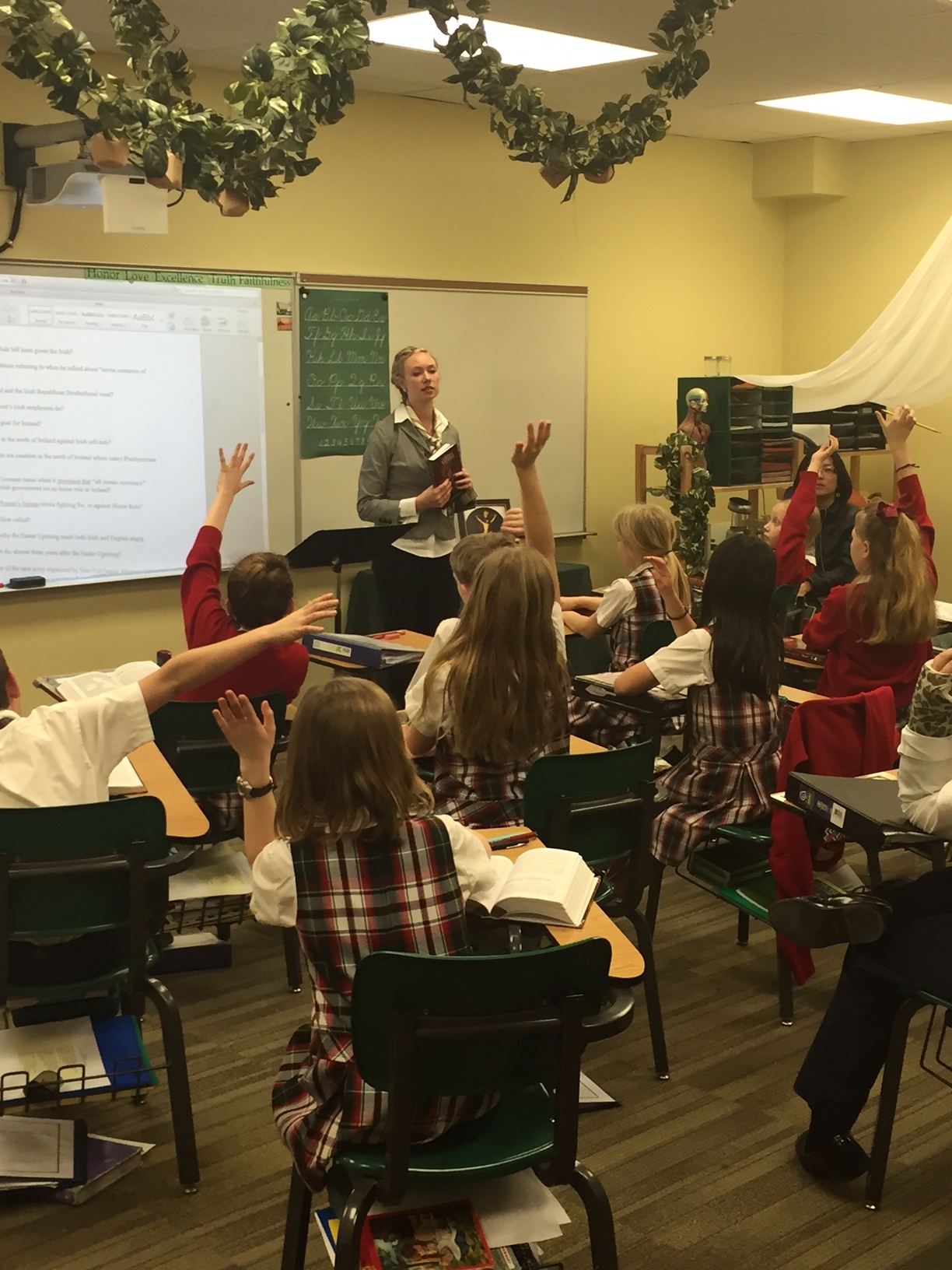 1. What do you teach at ILS/what is your role at ILS?
I teach the best grade, fourth grade, here at ILS.
2. What attracted you to classical, Christian education?
Classical education's philosophy on teaching children what is good, true, and beautiful in accordance with their development as explained by the Trivium was its own attraction. After reading more about it in Cheryl Swope's "Simply Classical," Doug Wilson's "Recovering the Lost Tools of Education," Dorothy Sayer's "The Lost Tools of Education," and more, I simply had to teach in a place that embraced these ideas. Most importantly, though, here at ILS, we ultimately seek to direct students towards the author of Creation and Savior of mankind, our Triune God.
3. What do you enjoy most about our ILS community?
The ILS community embodies what Bonhoeffer terms "Life Together." I love working with some ofthe same faces I see in worship on Sundays. We also know how to have fun at ILS.
4. What was your favorite class (or subject) in school?
In elementary school I'd say recess, by middle school years I loved algebra, in high school choir and theater were favorites, then by college I took a liking to English Literature.
5. What book(s) are you currently reading? (What books are on your nightstand?)
Right now I'm revisiting John Milton Gregory's The Seven Laws of Teaching, I occasionally read passages of The Iliad, and Lloyd Alexander's Prydain is my newest endeavor.
6. Please share one thing families wouldn't already know about you.
If I've been your child's teacher you probably do know that I'm a huge Ohio State fan. So I just want to take this moment and say Go Bucks! Beat Michigan! ( it's a rivalry thing )