It is time for our final "Meet Us Mondays" feature before the Christmas break!
This week, our series continues with our wonderful Upper School Lead Teacher, Miss Carissa Davis. In addition to serving as our Upper School Lead Teacher, Miss Davis teaches literature, art and logic to our upper grade students.
Please stay tuned in January as our series continues with more of our outstanding faculty members! Enjoy!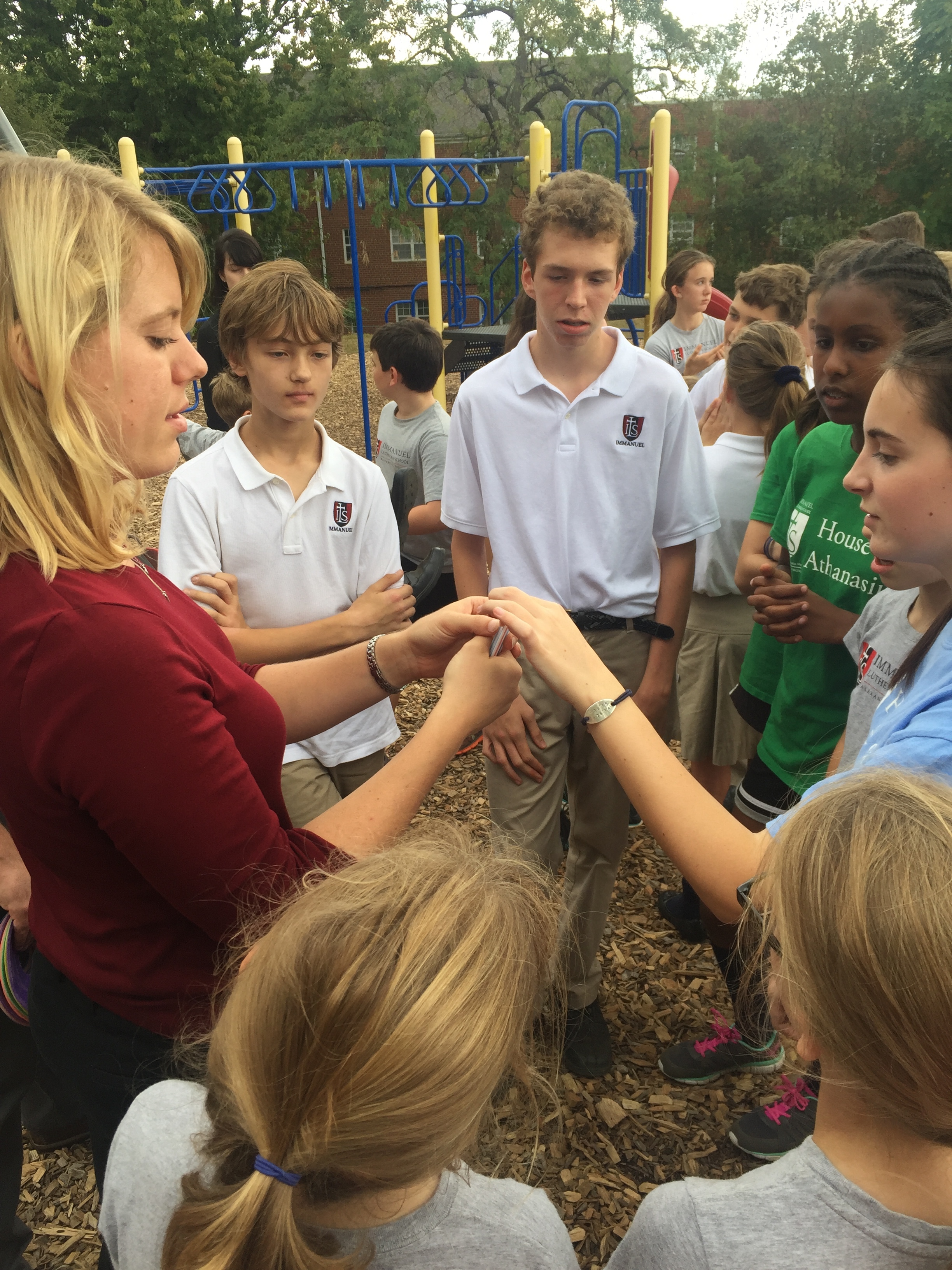 1. Where is your favorite place you have traveled?
Korea! I lived almost two years in Seoul when I graduated college. I came to deeply appreciate the language, culture, food, and people of Korea.
 
2. What is one place you would like to visit but have not yet been?
I dream of visiting Britain. There are so many famous authors whose haunts I'd love to visit!
 
3. If you could have coffee with anyone, who would it be?
Probably an author. I'd love to meet with all the Inklings: Tolkien, Lewis, Roger Lancelyn Green, and Dorothy Sayers.
 
4. What is your favorite movie?
I love movies. At the moment, the new live-action Cinderella.
 
5. What is the last book you read?
Persuasion by Jane Austen and An Appointment with Death by Agatha Christie

6. What is your favorite thing about working at ILS?
Sharing my love of great books with the students.
7. What is your favorite sport to watch or play?
Basketball or ultimate frisbee to play, football to watch.
 
8. Who is your favorite author?
J.R.R. Tolkien.
 
9. What is your favorite holiday?
Christmas... or Easter... or April Fools. I really enjoying marking the holidays and change of seasons.
 
10. Who is your favorite composer?
Schubert or Bach.