Our summer "Meet Us Monday" series features our new ILS PTL officers for the 2018-2019 school year to give you a chance to better know the parents who are going to be serving in the coming school year!
We are so grateful for this team of parents and for their willingness to serve the school community on the PTL. Please watch your emails and ILS social media over the summer months for additional communications from the PTL, including information on upcoming events such as Los Tios Night in July and a back-to-school picnic in August on Supply Drop-off Day!
The Parent Teacher League (PTL) supports classical Lutheran education at ILS and helps to provide opportunities for parents to engage in the life of the school. Through a variety of events and activities throughout the year, the PTL helps to strengthen our sense of community as a school.
This week, please meet Mrs. Jennifer Dyck, who will be joining the PTL for her first term, serving as Secretary!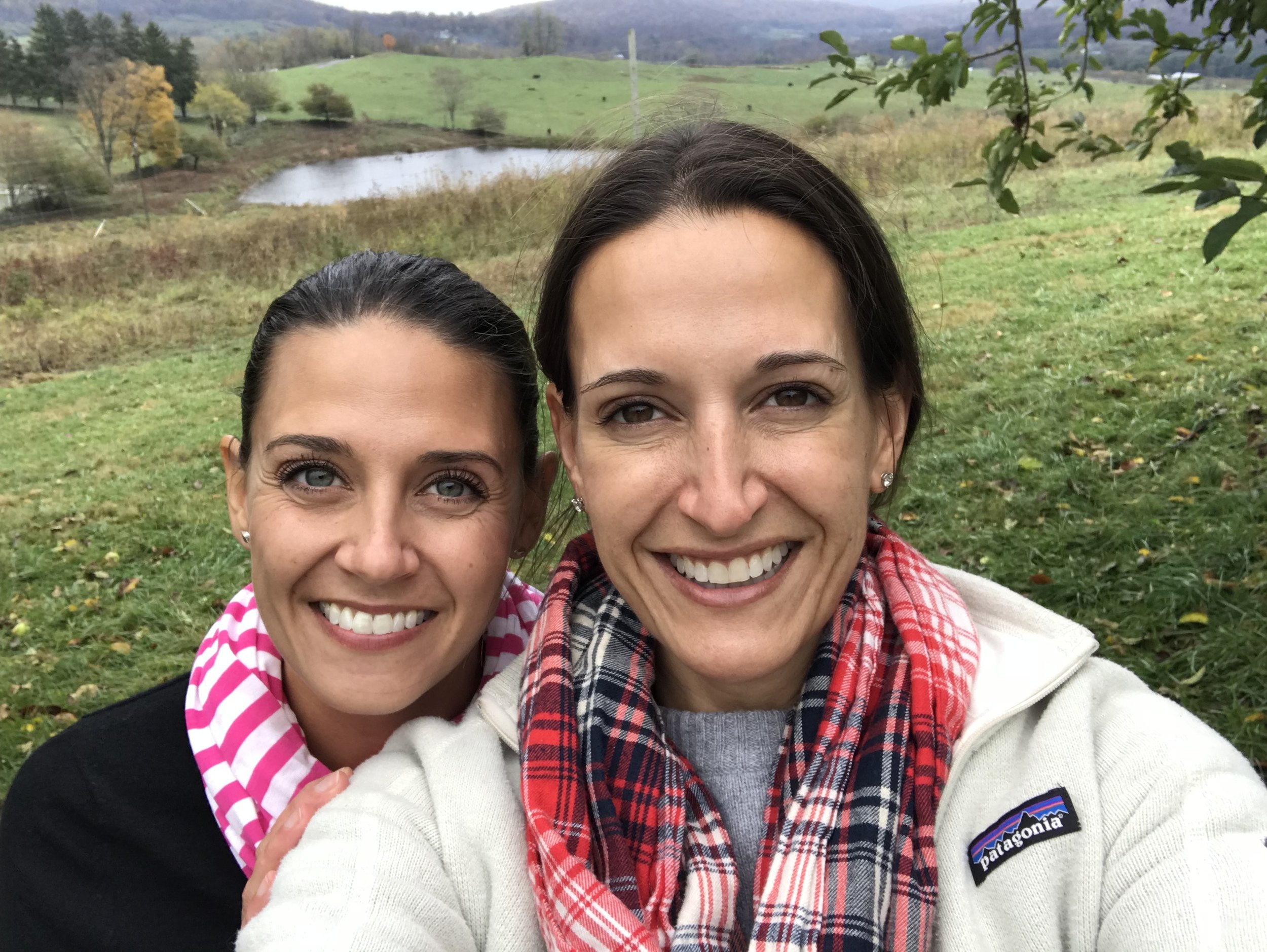 Mrs. Jennifer Dyck (right) with her sister, and fellow ILS mom, Mrs. Molly Meiners.
1. What grades are your children in at ILS?
Kindergarten, 3rd & 5th
2. How many years has your family been at ILS?
1
3. What is the last book you read? (Or... What book are you currently reading?)
The Alice Network
4. What are you looking forward to this summer?
Relaxing on a Lake Michigan beach - warm days and a sweater at night- perfect!
5. What are you most looking forward to next school year?
Watching the children grow and learn in the wonderful ILS community and hopefully getting ready to renovate the outdoor space!
6. What is your favorite thing about ILS?
The teachers and faculty really know and care about each child and their development. We love how captivated our three are with history - from Nomads to WWII - it makes for great dinner conversation and they have taught us a few things.
7. What is one fun thing other ILS families may not know about you?
Our children are excited to have cousins at ILS - Henry and William Meiners.